By Jess Zurcher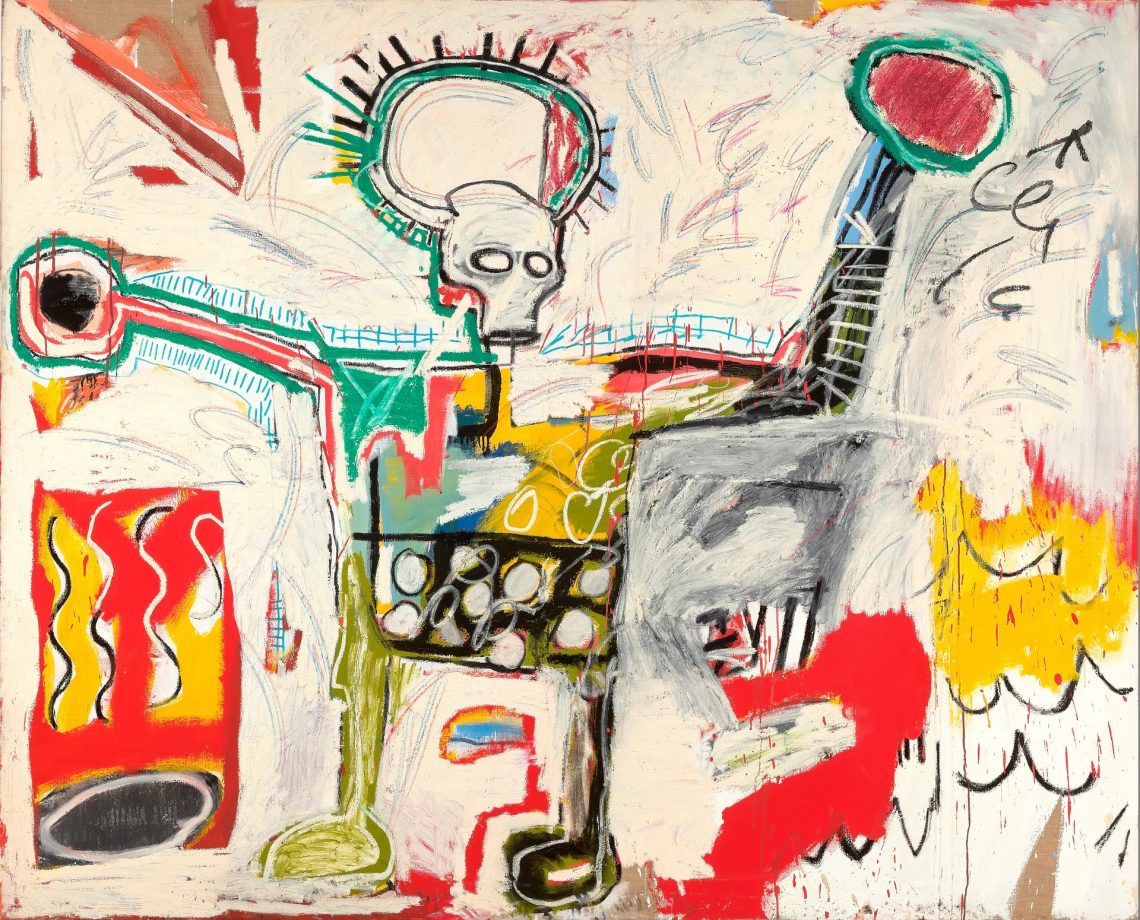 Jean-Michel Basquiat's Untitled (1982). Photograph: Jean-Michel Basquiat/Barbican
One of the year's most hyped exhibitions "Boom For Real", a Jean-Michel Basquiat retrospective, has just opened at the Barbican. The show is the first of its kind in the UK, drawing huge crowds and plenty of chatter. Accompanying Banksy artworks appeared splashed on the walls of the brutalist monument days before opening night, only adding to the frisson of building as the show drew nearer. For an artist who has been gone longer than he was here, the appeal of Basquiat has proven enduring.
For an artist with such a relatively short career, perhaps this isn't as surprising as it could at first seem. Jean-Michel Basquiat had all the makings of a tragic cultural icon – raw talent, sudden fame, and a tragic death. Leaving us at 27, Basquiat is an artist who only really had the chance to start his career, and tragically romantic stories of this kind have always held a place in the public's heart.
Aside from his distinctive work, the charisma of Basquiat himself is much in part what catapulted him into the spotlight in 1970s New York – a wild and unforgiving urban sprawl suffering from years of financial neglect and impoverishment. This context projected Basquiat as perhaps the perfect mascot for this period of gritty, DIY, raw creativity that dominated the New Wave movement.
Posthumously, his allure remains, and this has in many ways informed the nature of the show. This is not simply rooms that chronicle the periods of an artist's career, as a retrospective often can be. Instead, each room serves as an homage to the many different aspects of Basquiat's diaspora of creative outlets. Painter, writer, celebrity, music lover and producer – each room is an angle of insight into each of the foundations that made up this icon as a whole. Rooms of beat-bop, catalogues, zines, recordings, photography and books deconstruct his influences and inspirations, contextualising his life to the degree that by the time that you leave, you feel personally acquainted.
Significantly, many of the pop-cultural movements that Basquiat was associated with are still hugely relevant parts of contemporary conversation. Street art, black history and civil rights in the US, and the advent of Hip Hop in pop culture are just a few elements that leave the viewer with a feeling that Basquiat was very much a part of our culture today. His work, interests and influences don't feel dated; in fact if you squint, it could be believed he were a contemporary practising artist.
This may be the key to the enduring magnetism of Jean-Michel Basquiat – although very much a figure associated with Debbie Harry, Warhol and 1970s New York – he is also somehow just as effortlessly cool, openly creative, in vogue and ahead of his time as he was 30 years ago.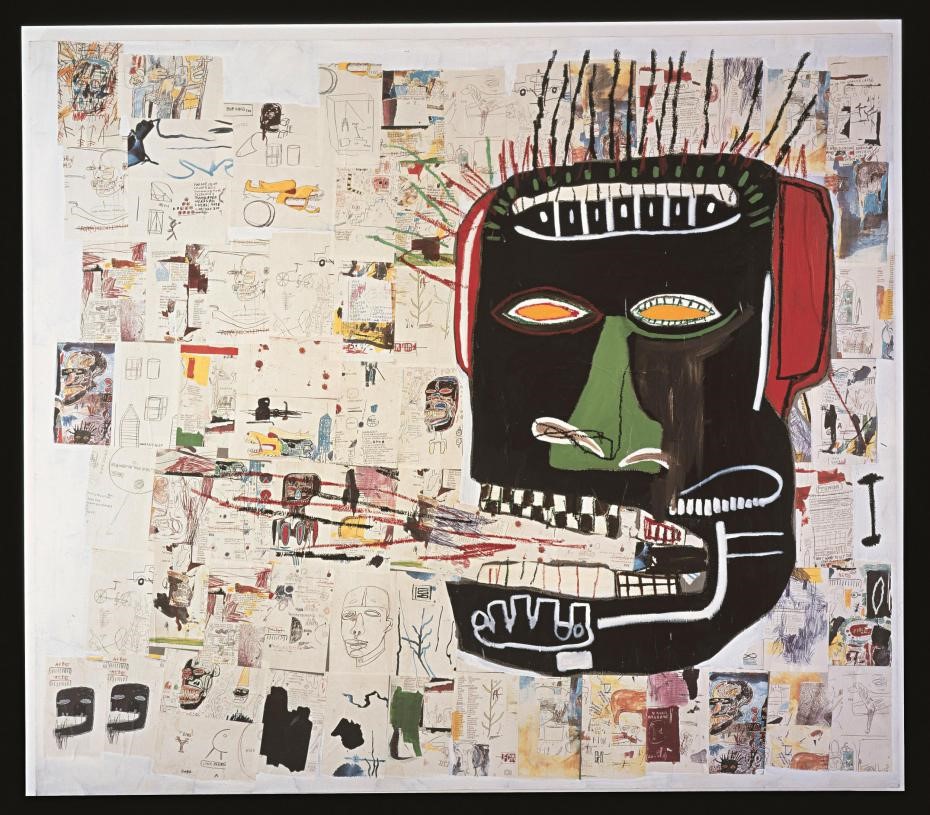 Jean-Michel Basquiat's 'Glenn', 1984 The Estate of Jean-Michel Basquiat. Licensed by Artestar, New York
---
'Boom For Real" is now open at the Barbican Centre until the 28th January 2018.
For more information go to https://www.barbican.org.uk/whats-on/2017/event/basquiat-boom-for-real