By Jess Zurcher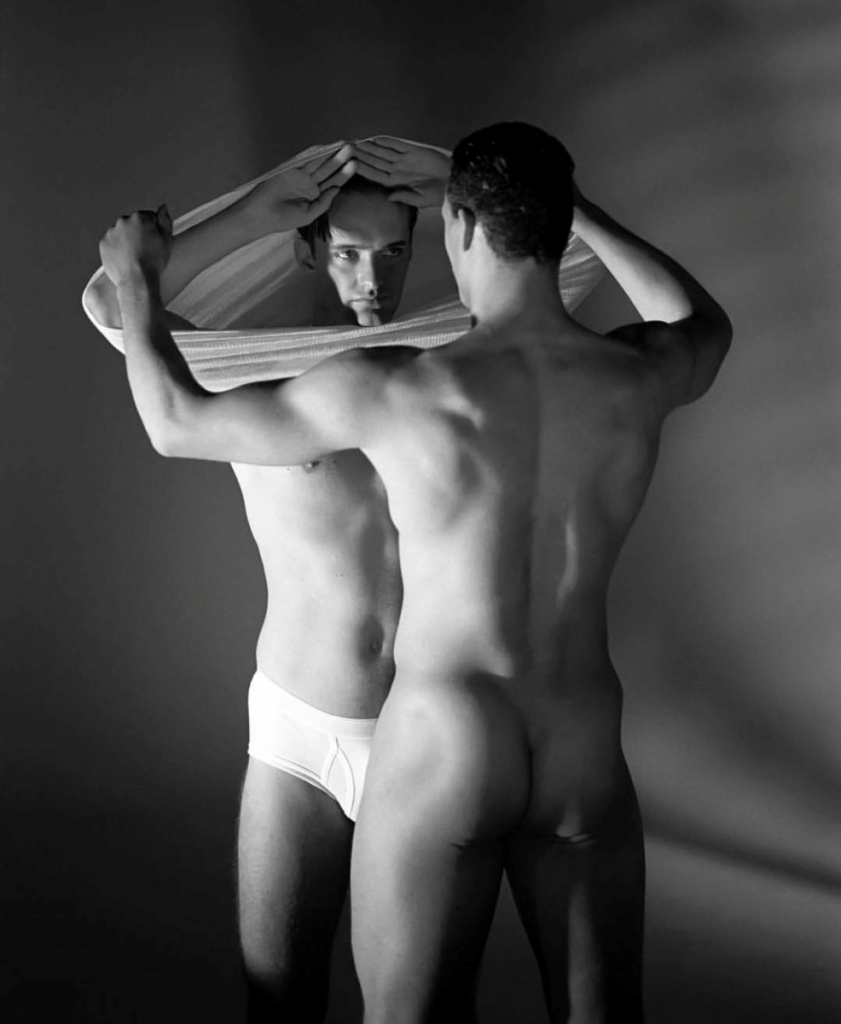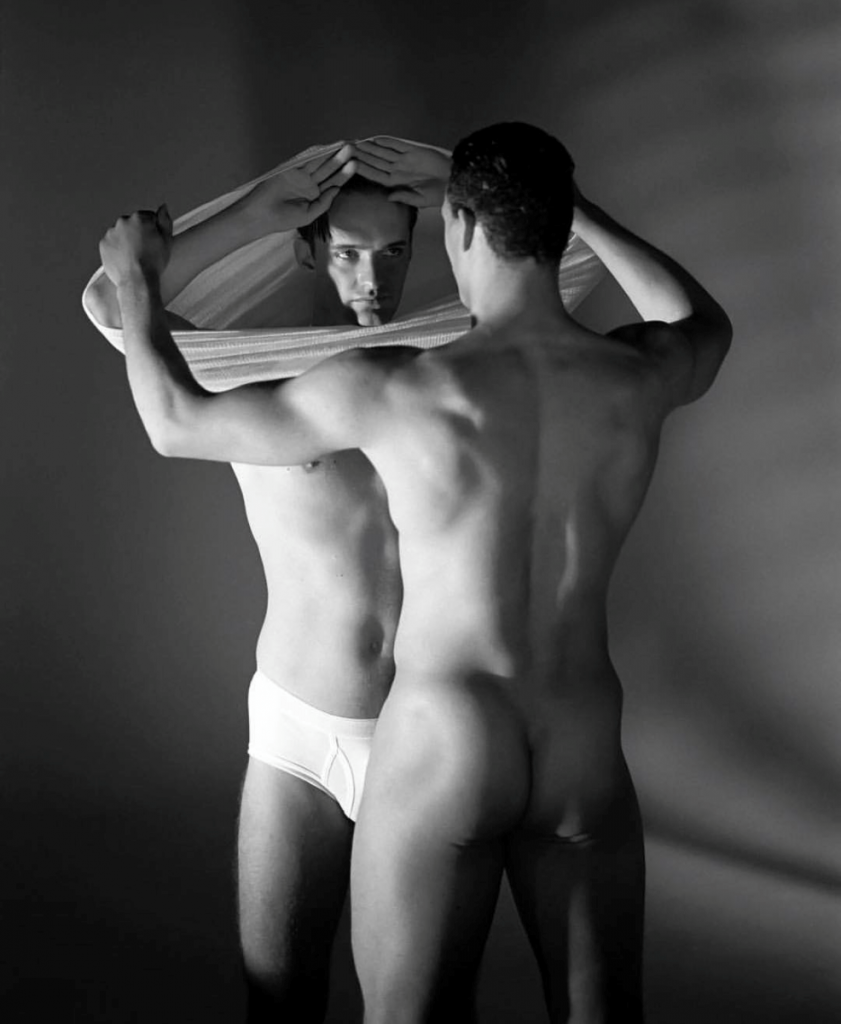 Photograph from exhibition 'Looking for Langston' by Isaac Julien at The Vinyl Factory July 2017.
Queercircle
The group of LGBTQIA+ young Londoners promoting inclusivity in queer contemporary arts.
There's a grass roots, raw energy to Queercircle events. It's a no-money, all-energy enterprise of a group of young passionate devotees committed to promoting an inclusive queer arts scene in London. Their platform is to help "… support and celebrate all forms of Queer expression, engage in conversation and build a collaborative, creative community." Despite having only launched last year, from exhibition openings to queer cabaret, Queercircle confidently blends the old and the new, and mixes it all up together.
And this is exactly what makes groups like Queercircle different to the culture of queer events that have preceded it – spaces which were once the sole haven for a sub culture of a persecuted social minority. This was a time when being gay was illegal, and marriage equality was a pipe-dream. These were important, valuable spaces for queer people to convene and support each other, but they came along with the unfortunate side effect of exclusivity. This was the one safe space away from a tough and dangerous world. Straight people were not welcome to these spaces that were, and are still, so vital to the queer community.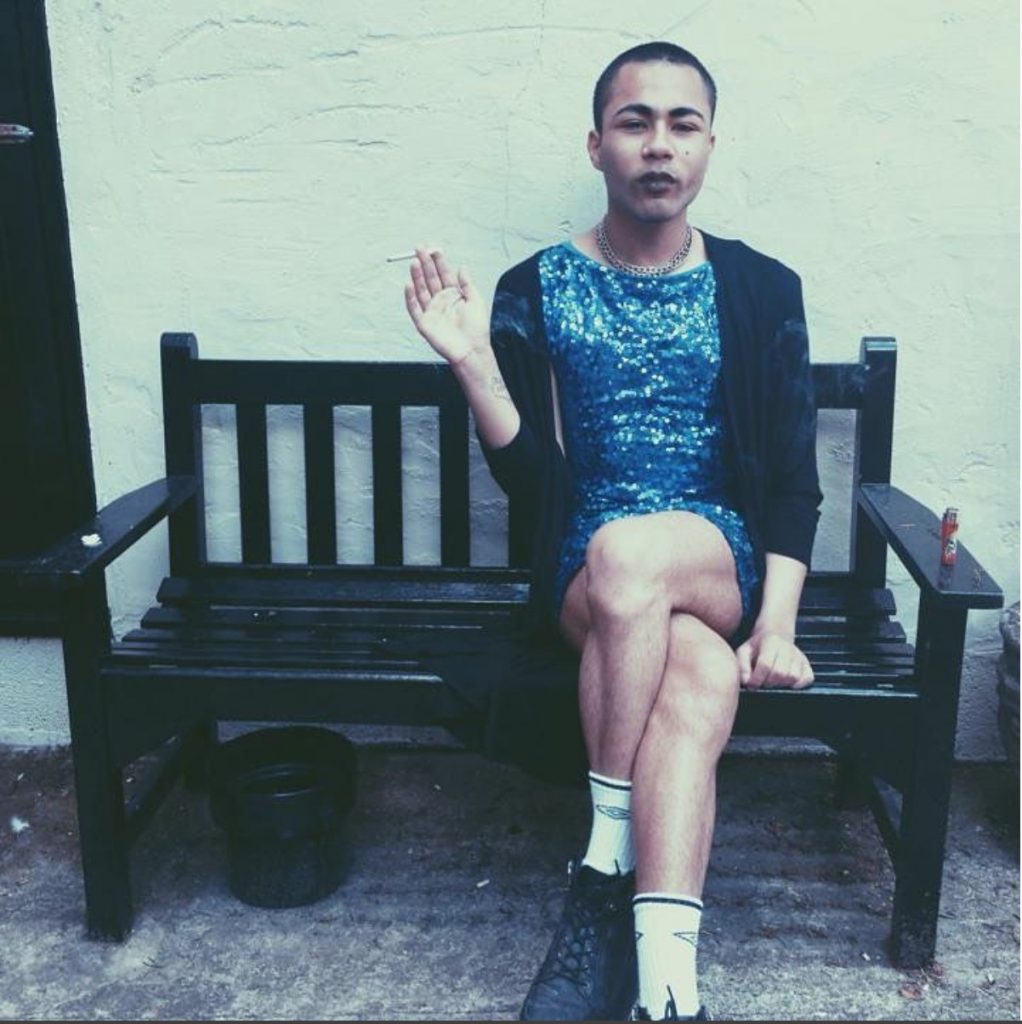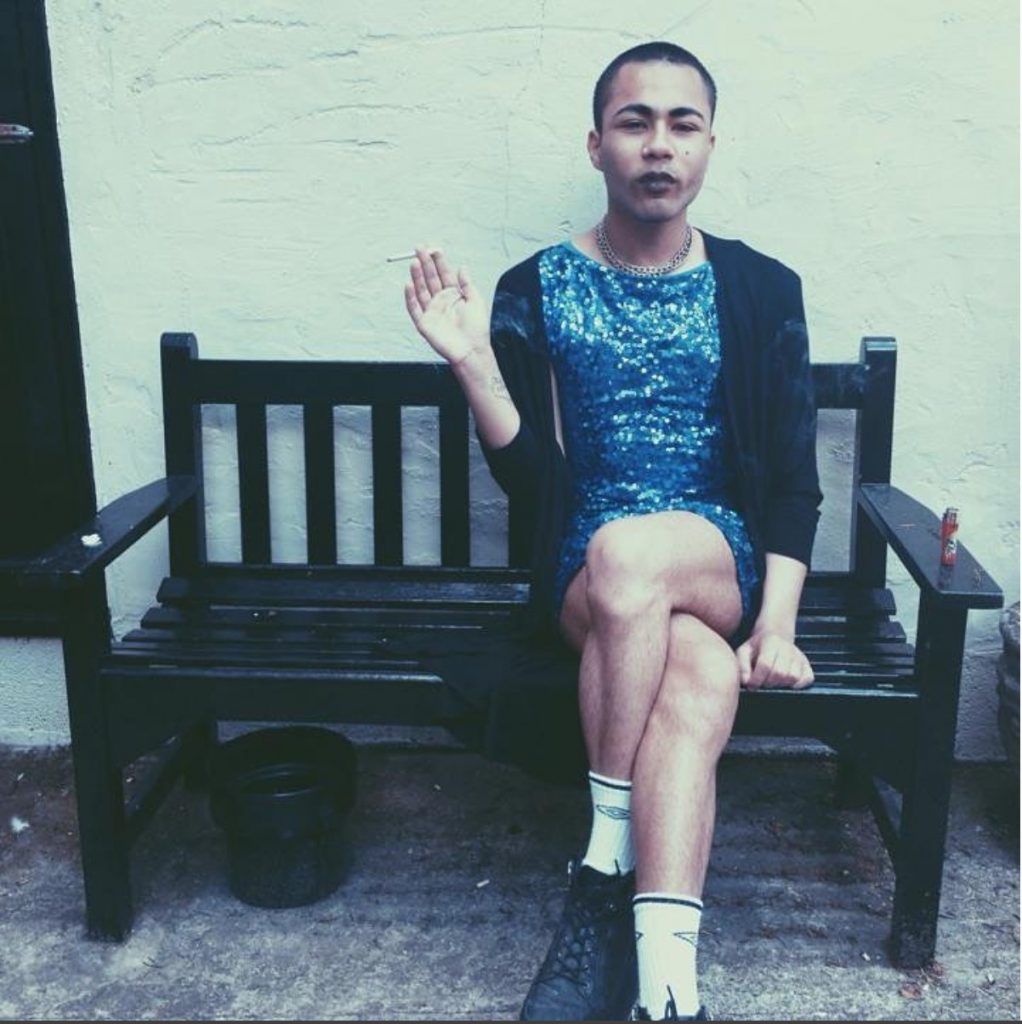 Artist Travis Albanza, a non-gender conforming performance poet who performed at the Queercircle Launch in Oct 2016.
Now it's 2017. A larger attitude shift towards the way gay people are treated within society has been a slow and growing wave. Year after year, gay marriage has become legal in more and more countries around the world, with England and Wales joining the list in 2014. Now, these events are about bringing people together and celebrating their humanity in all their weird and wonderful varieties of queerness.
The name itself, the reclamation of the word 'queer' – formerly a derogatory term – is representative of a young and growing generation who expect and encourage inclusivity in the community. This is a time where gender binary is seen as old-fashioned, and you no longer have to be just 'straight' or 'gay'. A big, beautiful spectrum of identifiers is available to us all, and this kind of attitudinal change is reflected by more general terms such as 'queer', which allow more nuanced senses of identity to play with everyone else. Nowadays, we're all invited to the party.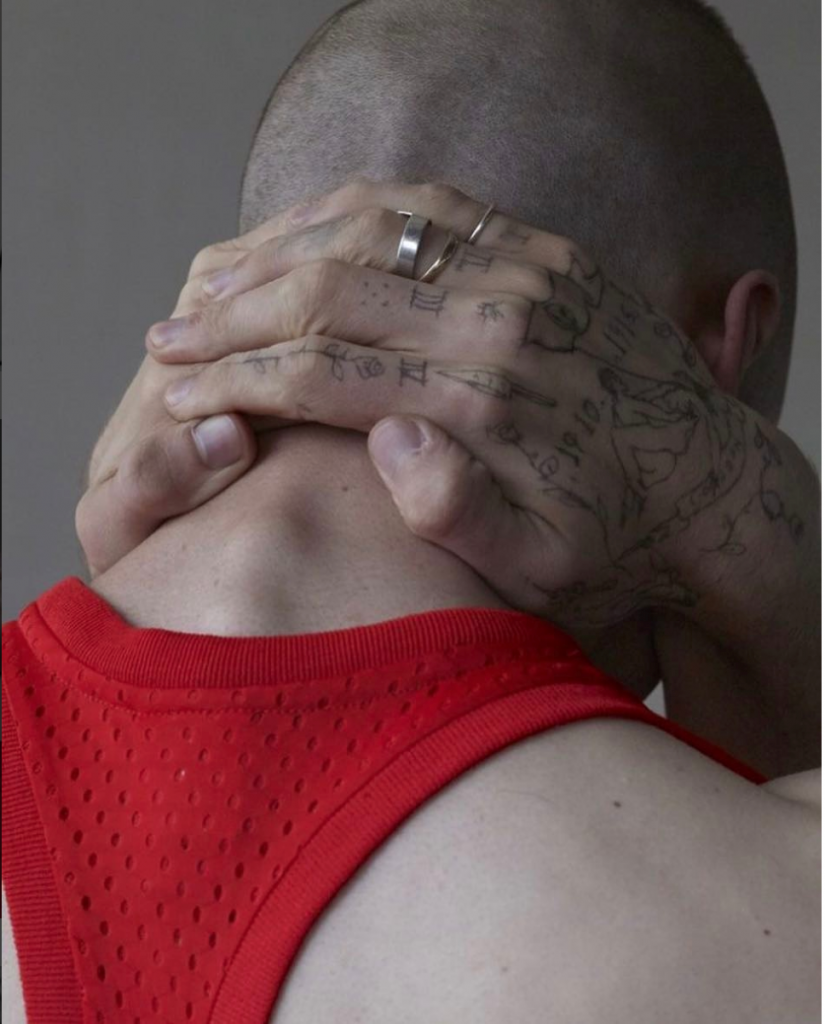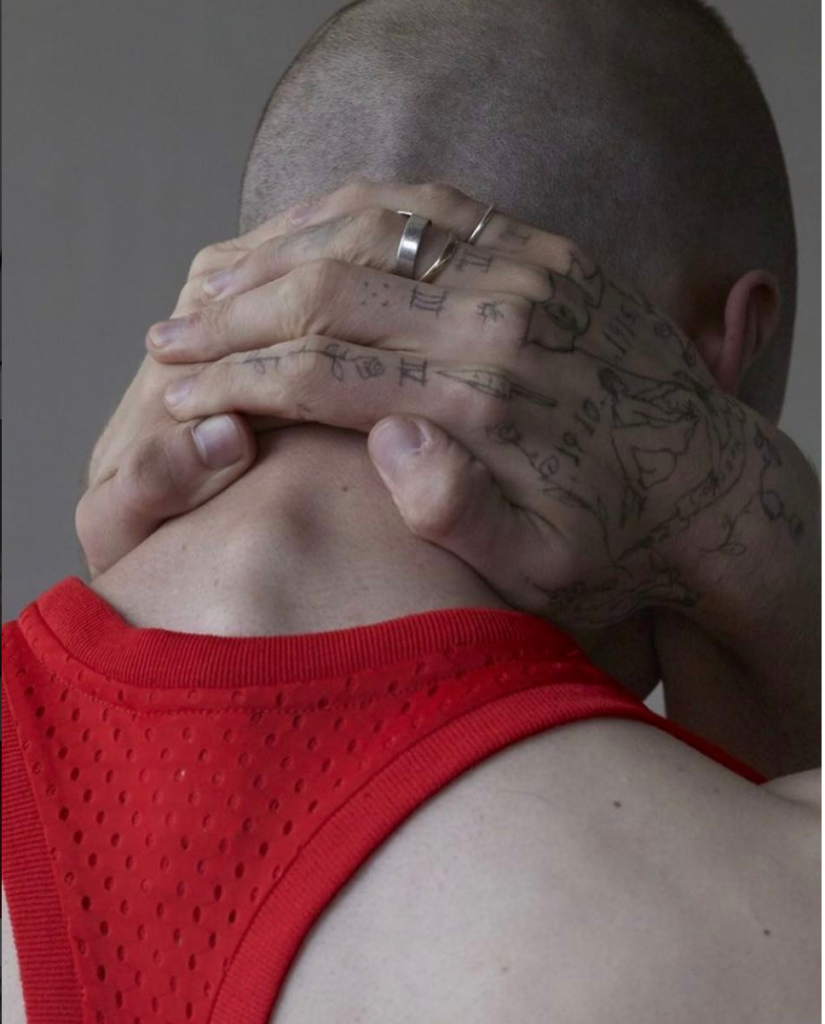 Collaboration between Dominic Hyatt and Mert Alas for Love Magazine 2016.
Not only in London but in many cities all over the world, this kind of queer celebration of love, to which everyone is welcome, has increasingly become the standard. A general sense of inevitability prevails amongst younger generations, tinged perhaps with a frustration that equal rights aren't yet universal but obviously will be. The hardships of the past that have caused rifts between different sub-sects of the gay community, such as the prejudice of the greater gay community against the legitimacy of the bisexual community for example, now seem to be a distant memory.
We are all involved, we are all connected and Queercircle wants to provide a space to appreciate the artists amongst us, who are using their work to help break down the barriers that once kept us apart, and most importantly celebrate our differences – together.
---
You can find more information about Queercircle on Facebook, Twitter and Instagram.